The
article
originally appeared in the Berliner Zeitung on 15th March 2006.
Black virgins
Islam and sex. Five Muslim women tell all. By Michaela Schlagenwerth
Prayers five times a day, fasting for Ramadan, donating four percent of your income to the poor and once in your life going on a pilgrimage to Mecca. Those are the conditions for being a devout muslim, according to Neco Celik. "If you miss something, you can always make up for it," he says. "Islam is a generous religion, it doesn't make your life more difficult. On the contrary, it makes it easier." Celik is bewildered by the way the media stir up fear about the growing numbers of young migrants turning to Islam. Generally the depiction of Islam in the media drives him up the wall: "People who have hit rock bottom in life initially find stability in Islam. They find inner peace and direction."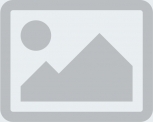 All photos: Ute Langkafel, mai.foto

Celik knows what he's talking about. He grew up in Berlin-Kreuzberg, beating up people on the street with his friends. His parents were simple farmers from Anatolia, who saw tradition and religion as one and the same. He thought little more of their Islam than he did of the "mind-numbing curriculum" in the Koran school. At some point when he realised that his life was in serious danger of going wrong he started to read books about Islam (in German)! "That was the turning point" - the key to religion and to education as well.

Neco Celik is 33 years old. He's a very devout Muslim and director of some off the wall underground films which have earned him the nickname "the Spike Lee of Kreuzberg". Celik is sitting in the café of of the HAU theatre in Kreuzberg. Rehearsals have just finished. His production of "Black virgins" will be performed for the first time as part of the festival "Beyond Belonging. Migration". It's Celik's first theatre production.







The play was written by Feridun Zaimoglu. A lot of what Celik says could have been lifted straight out of Zaimoglu's play. But the protagonists in the play are all female, five young neo-muslims who Zaimoglu spoke to at great length. He mixed and matched their interviews, creating a heated chorus of more and more radical statements. While radical does not mean fanatical, some of this comes to the fore as well in this semi-documentary. Fervour for Osama bin Laden and the September 11th attacks as well as tirades of hatred against "pig eaters".

Here we have the "converted one," the German who doesn't want her religion "soiled" by "some Turkish foreigners." Someone who never thought very highly of foreigners. Because "there was nothing I could learn from their parallel world." The converted one knows: "Allah is not a foreigner."

Or there's the Turkish girl who had to flee the country because her lover showed other people their sex photos. She disappeared in Berlin and is now working as a waitress. She "devoured" the "devout sisters," the "moral highgrounders," wrapped up like mummies, who presume to know what faith is about. She sees herself as a "party girl" with a strong faith, who adheres to the five daily prayers, who has sex with different lovers – and doesn't see this as a contradiction.

Or there's the "cripple", the girl in the wheelchair. She cannot reconcile religion and sex, she is disgusted by her own desires: "I am a wicked cripple who believes in God." But she goes on to talk about her sexual experiences in such a drastic way, unlike any of the others, and comes to the conclusion, "I don't deserve to go to hell."





Neco Celik thinks it's "incredible" the way the characters weigh up this conflict between religion and sex. He agreed to do the production "because of Feridun," before he'd even had a look at the script. "The first time I read it I got a shock." Muslims don't normally talk about sex, let alone girls. "Feridun has landed himself with a huge responsibility." The characters bark in anger at cliches. With the same intensity they undermine every popular image of Muslim women with their opinions.

Celik settled on a scaled-down version for his production which really allows the full strength of Zaimoglu's text to unfold. Exactly as in the script, only one of the five actresses he picked is a native German, "the converted one." They all realise that they are playing with fire with this material.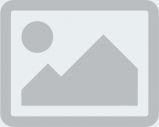 Celik spent his youth in the "Naunyn Ritze" youth centre in Kreuzberg where he returned later as a social worker. "I've changed, I've grown up, got an education, but I haven't moved away. I've always stayed in the same place. A lot of people still don't understand that. We are here, we're part of it all."

"Schwarze Jungfrauen" is playing at HAU 3, Tempelhofer Ufer 10, in Berlin on March 20, 22 – 25, 27 and 28.

*


Michaela Schlagenwerth is a journalist with the Berliner Zeitung.

Translation: Abby Darcy.